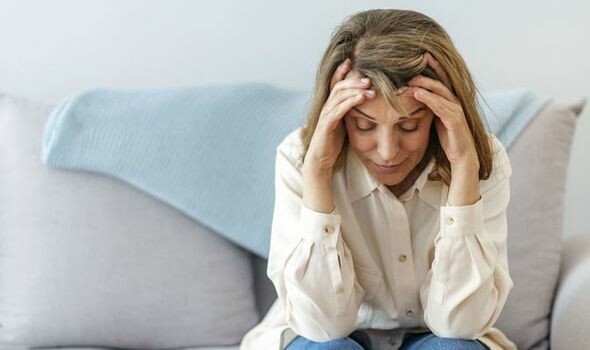 Menopause is a difficult time for us women. It feels as if we can come under attack at any time of the day or night, and this can wear us down both physically and mentally. I remember times when I couldn't sleep for more than an hour at a time before I was hit with night sweats...and this took a serious toll on me after about a week.
For some of us, menopause can be a time of isolation and frustration. Our family and friends may not always understand what we're going through, or give you the support we need. And, if the struggle is hard enough on us and we're not coping well, it is possible to develop anxiety or depression.
We may not fully recognize these changes in our mood and behavior, so it's
very important that we have an open dialogue with someone we trust who can help guide us toward getting help. It's important to know that these hormonal changes taking place are very real, not just in our head, and we can take actions to help balance ourselves back out.
If you, or someone you care about is struggling emotionally with menopause, I encourage you to seek professional help to guide the body back into balance.

I hope you enjoyed this article and found it helpful! If you would like to speak to me directly about anything related to this post, please reach out to me
here
. Have a great week!

~ Jennifer